Jump to recipe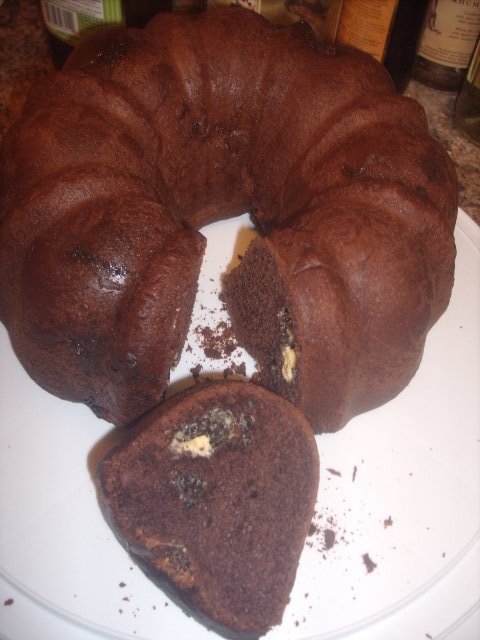 I decided to base this bread off of a white bread recipe from Peter Reinhart's The Bread Bakers Apprentice, from page 268. I needed a reliable recipe for soft bread while only leaving the chocolate aspect to chance. I'm using almond milk for this bread, it lasts longer than regular milk so it's all I buy. Using the same weight of regular milk should produce the same results.
To make the ganache I used one cup of heavy creamer, minus 1/4 cup that I used to make Lavender Truffles and an equal weight of chocolate chips (178g each). Brought the creamer to a simmer, added the chocolate chips and let stand for a few minutes then stirred until smooth. It made around 230g of ganache. I put what was left in the freezer, apparently it will last for 9 months.
I meant to buy espresso powder, but ended up getting cappuccino drink mix instead.


Chocolate Yeast Bread

Ingredients
560g Flour
331g Milk
8g Yeast
11g Salt
2 Tbl Espresso powder or instant coffee (optional)
93g Honey or Sugar
49g Egg, lightly beaten (Approx. 1 large egg)
60g Cocoa powder
55g Shortening
110g Ganache
Instructions
Add 560g flour, 8g yeast, 11g salt, and 2 Tbl espresso powder to a bowl and stir to combine
Add 93g honey, beaten egg, 331g milk, 55g shortening and 110g ganache and mix.
Place dough on a lightly floured surface and knead for a minute or two to combine everything
Knead dough in stand mixer with dough hook for about 15 minutes. Add some extra flour if needed so the dough doesn't stick to the bottom of the bowl.
While the dough is in the mixer, coarsely chop the white chocolate.
When the dough is ready, place it on a lightly floured surface and flatten
Spread some white chocolate on top
Fold and flatten
Add the rest of the chocolate and fold again
Knead a few times and form dough into a ball
Oil a bunt cake pan, and make a hole in the centre of the dough
Put into pan, flatten dough so it's evenly spread around and cover
Let rise for about 2 hours or until doubled. My kitchen was pretty cold, so I left it in the oven with the light on.
Heat oven to 176C/350F and bake for 35 - 40 minutes or until the internal temperature is around 90C/195F.
© 2023 Copyright Garden of Kneadin'
The bread isn't too chocolatey, and could use more white chocolate, or just cut into smaller pieces. I probably could have added the rest of the ganache when adding the white chocolate to give it a bit more of a chocolate flavour but otherwise it still turned out good.
View Bakers Percentage spreadsheet.
If you'd like to use this recipe to make a specific amount of dough, you can download the spreadsheet from Google Docs (download as Excel or OpenOffice) and enter a new weight into the Desired Weight cell at the bottom.
I've submitted this post to YeastSpotting.